Here's how you can pay your "RESPECT" to the Queen!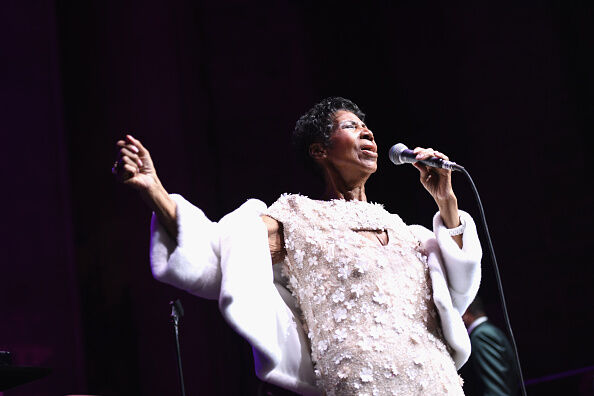 Upon the news of the legendary Queen of Soul Aretha Franklin passing away, we immediately launched a Musical Tribute. Her hits songs are endless and we have played every one! It has been an absolute honor to host the show over the past couple of days. I took a lot of calls and you have shared so many great memories of the Queen. I had the honor of being in the room with her more than once. I attended a couple of Ms. Franklin's Annual Christmas Soirees. No one could throw a party like the Queen. Whether you knew her personally or not, you felt a connection to her. That's the beauty of music, it connects us all. And her music is a gift that will live on forever!
We should continue to lift her family and close friends in prayers. Here is a statement from her family.
"In one of the darkest moments of our lives, we are not able to find the appropriate words to express the pain in our heart. We have lost the matriarch and rock of our family. The love she had for her children, grandchildren, nieces, nephews, and cousins knew no bounds."
"We have been deeply touched by the incredible outpouring of love and support we have received from close friends, supporters and fans all around the world. Thank you for your compassion and prayers. We have felt your love for Aretha and it brings us comfort to know that her legacy will live on. As we grieve, we ask that you respect our privacy during this difficult time."
Many have asked me about her final arrangements and how they can pay their respects. The family is planning an open casket viewing that will be open to the public at the Charles H. Wright Museum of African American History. This will be a part of a four day event; two days for the viewing and two days for a private funeral at the Greater Grace Temple. More details to come. All hail the Queen!
Read more here: https://bit.ly/2PiLbY3
Photo: Getty Images

ya girl Cheron
Listen to Cheron on Mix 92.3FM