Khloe Kardashian gives birth, Tristan was there.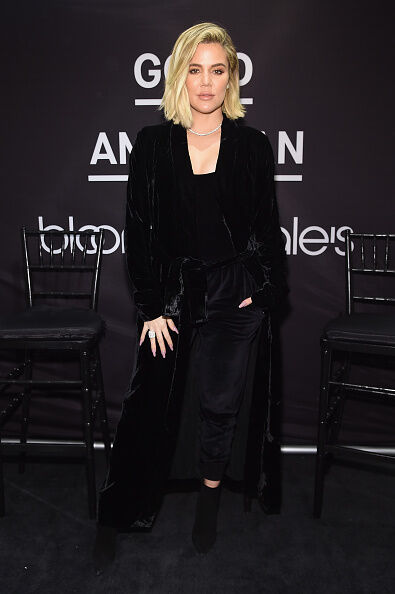 Imagine being weeks away from giving birth to your very first child. And then imagine finding out, in a very public way, that your man is not only cheating on you; but did so while you were pregnant…with multiple women. AND it's all on video! That's the situation that Khloe Kardashian has found herself in. Reports claim that she was caught off guard by the news and was completely distraught. She soon started having early contractions and appearantly went in to labor.
TMZ is reporting, that she gave birth to a beautiful baby girl around 4 AM at a hospital outside of Cleveland. And yes cheating Tristan Thompson was there. This birth comes only days after videos surfaced of him cheating with multiple women. One video shows him kissing one woman while getting groped by another. The second video shows him checking in to a hotel with a different woman. Social media was quick to bury Tristan, but not without reminding us of the irony of this whole situation. It sounds like Khloe and Tristan got together while his then girlfriend was in her 3rd Trimester with their son. Not to wish this on anyone because this is a very unfortunate situation, but what goes around comes around…some would say.
Read more here: https://bit.ly/1KY1wNL
Photo: Getty Images

ya girl Cheron
Listen to Cheron on Mix 92.3FM