Russell Simmons leaves the country amid rape scandal.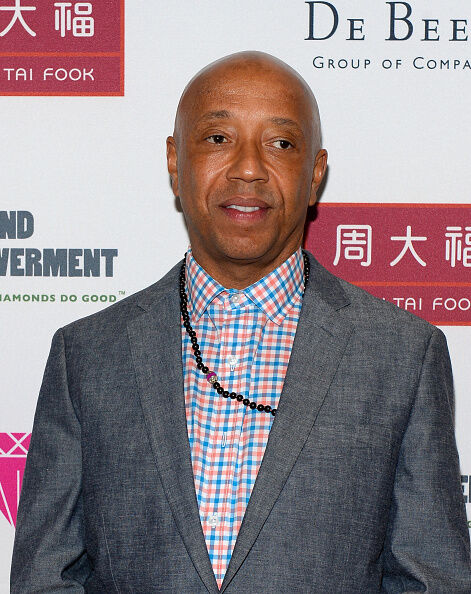 Music mogul Russell Simmons found himself in the middle of the #MeToo movement when he was accused of rape. Most of these accusations were from the 80s and 90s, but about 12 women have come out with detailed accounts of him being sexually inappropriate or outright raping them. In response, he stepped down from his companies and also attempted to launch a "countermovement" against women speaking out on rape and sexual deviancy they've experienced throughout their lives and careers called #NotMe, saying,
"Today, I begin to properly defend myself. I will prove without any doubt that I am innocent of all rape charges. Today, I will focus on "The Original Sin" (Keri Claussen), the claim that created this insane pile on of my #MeToo. Stay tuned! We'll share information today… And tomorrow the case of Jenny Lumet. My intention is not to diminish the #MeToo movement in anyway, but instead hold my accusers accountable. #NotMe Again, this is not a movement against or even in conjunction with #Metoo . It's just a statement about my innocence."
He quickly abandoned this "movement" following the New York's SVU launching an investigation in to at least 7 claims of sexual misconduct, some going as far back as the the early '1980s.
Here's what Fashion powerhouse Kelly Cutrone revealed to Page Six about a time where Simmons allegedly tried to rape her after a party back in 1991, though she was able to fight him off and get away.
"He pushed me into his apartment and then he threw me down on the floor and literally tried to grab … take my clothes off of me," Cutrone told us, "And I started kicking him really, really hard, screaming, telling him to get the f–k off of me. And that I would have him killed if he ever f–king laid a hand on me. I actually think I told him I would call Page Six! I was a publicist! I think I told him I would call Page Six and have him murdered."
But where is her now? Page Six has discovered that Simmons has been hiding out and getting "re-centered" at a lavish Yoga retreat in Bali called The Yoga Barn. A source in the know reports that:
"Russell is focusing on yoga and meditation, as well as his spiritual and emotional health. He has also been seen wearing robes and walking the streets and markets of Ubud, the yoga town in the jungle."
Russ…you will not be able to escape this for long…
Read more at: http://bit.ly/2nUvdHD

ya girl Cheron
Listen to Cheron on Mix 92.3FM